The Web Project Guide
From Spark to Launch and Beyond
Building and managing a web project is a big, complex process — one that branches far beyond the phases directly in front of us.
On one hand, there's the multi-disciplinary nuts and bolts work of creating the site itself. But beyond that, there's the connective points — the ideas, the strategy, the decision making, and the upkeep. Even if you're an expert in your field, it can still be a struggle to find context across the entire project landscape.
With The Web Project Guide, we want to bridge those gaps to help understand how each stage of the website process fits in with the next.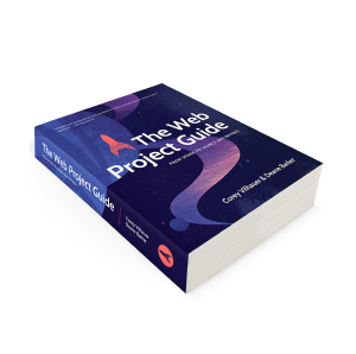 Available Now!
Available on Amazon and at order.webproject.guide, you can now order copies of a real-life physical copy of The Web Project Guide, featuring a print-only forward by Karen McGrane and Jeff Eaton.
Podcast:

Corey and Deane talk about the concept of the "Nails List." Then, Bob Davidson, Director of Development at Blend Interactive, joins to talk about how to get your site ready for launch, what makes a good QA practitioner, the role of quality assurance and testing in the development process, and how to prep the site so it doesn't fall over when exposed to the real world. We also spend a lot of time talking up Jenna Bonn, Blend's QA Practice Manager.
News:

The Web Project Guide's Corey Vilhauer and Deane Barker joined Larry Swanson on the Content Strategy Insights podcast to talk about all things The Web Project Guide — how the book came to be, how it ties to the work of building websites, and what's next as the book expands into the podcast space.

Deane and Corey joined Optimizely's Content Intel podcast to talk about The Web Project Guide.
Don't just read this book—use it, internalize it, and trust it. The Web Project Guide details a comprehensive approach to making the modern web experience, from scoping through strategy, design through development, and to launch and beyond.
- Margot Bloomstein, author Trustworthy: How the Smartest Brands Beat Cynicism and Bridge the Trust Gap
While not all strategic digital efforts start with a website redesign project, if yours does, this should absolutely be your go-to manual, ready to dog-ear, fill with post-it notes, and consult regularly!
- Hilary Marsh, President & Chief Strategist, Content Company, Inc.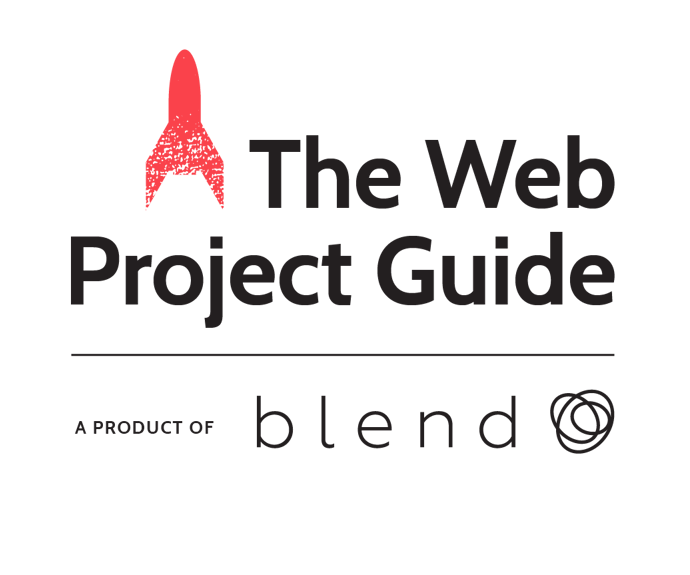 Blend Interactive

The Web Project Guide is a product of Blend Interactive, Inc - a web development agency in Sioux Falls, SD. Blend is a team of around 20 project managers, strategists, technical experts, designers and developers who specialize in creating web solutions that produce results.  

Get to know Blend!