After two years of back-and-forth, 24 chapters of drafts and revisions and edits, and 404 pages of printed proofs, we'd like to introduce the brains behind The Web Project Guide's words and design.
---
Corey Vilhauer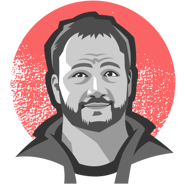 Corey Vilhauer is director of strategy at Blend Interactive, and has gone on at length about documenting procedures, determining audiences and outcomes, and the crossroads between content strategy and information architecture. He is a  recovering advertising copywriter and a closeted fan of professional wrestling.
Corey was first published in Smashing Magazine's Smashing Book #4 — New Perspectives on Web Design, in a chapter called "The Two Faces of Content Strategy." He writes at length about methodology, writing for accessibility, and shoestring content strategy at Eating Elephant, and writes about other things at Corey Vilhauer dot com.
---
Deane Barker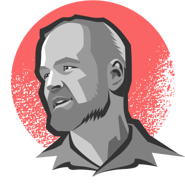 Deane Barker is the Senior Director of Content Management Strategy at Optimizely, a digital experience software company. Before that, he was a co-founder of Blend Interactive, and has been working in web content management since the mid-90s — before the discipline even had a name.
Deane is a leading voice in content management — to the point that he wrote the book about it: Web Content Management: Systems, Features, and Best Practices — as well as two additional books: Real World Content Modeling: A Field Guide to CMS Features and Architecture and Things You Should Know: 25 Lessons I've Learned About Selecting Content Technology and Services.
From here, it's on to the future: breaking ground in distributed content management; teaching the practice; reading — always reading.
---
Sam Otis — Illustrator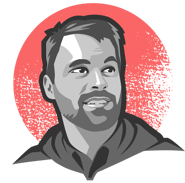 Sam Otis is lead designer and lead UI developer at Blend Interactive, where he has been driving brand-driven design for clients for nearly a decade-and-a-half.
Sam has helped shape Blend's accessibility initiatives, pushed clients toward smarter responsive design, and specializes in creating usable and striking websites, illustrations and graphics.
He has illustrated nearly every Blend-driven project over the past several years, and is the real reason the site gets any attention.